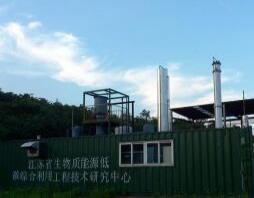 decarbonization of biogas purification
product description
we use the rt solution by organic amine is divided into two categories: one for the tertiary and secondary amine, the absorption of co2 solubility is large, but the absorption rate is slow; another one is secondary/primary amine, with steric hindrance amine molecular structure in the group, the amino group and nitrogen atoms the formation of co2carbamate is not stable, greatly accelerate the absorption and analytical co2 speed.

the rt solution also absorb h2s, and the reaction was instantaneous quickly
in 2012 january, nanjing carbon recycle biomass energy co.,ltd signed the "catalytic oxidation and deoxidation" technology transfer agreement with rectec company united states. subsequently, we cooperation with the school of environment .nanjing university, to develop this technology in landfill gas and coal mine gas area. at present, the upgrade technology has achieve the vehicle gas standard.
upgarde (vehicle gas cng) standard:
solid particle diameter≤3μm