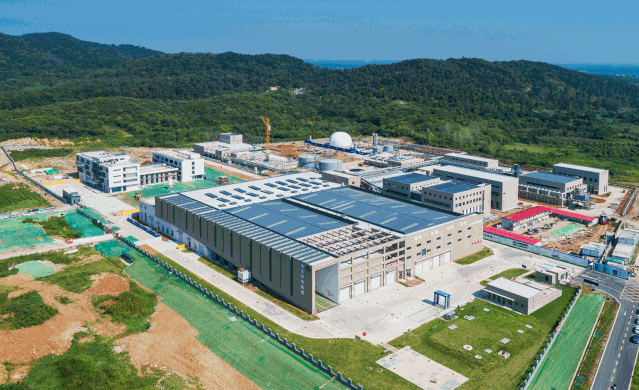 nanjing, jiangbei comprehensive disposal center for waste materials
on the morning of august 29, the nanjing municipal committee and the municipal government held a press conference to inform the construction of kitchen waste treatment facilities in nanjing ,as well as the next planning, construction and operation of jiangbei waste comprehensive disposal center, which attracted the attention of many mainstream media, such as cctv, xinhua news agency, people's network and xinhua daily. at present, nanjing is speeding up the construction of kitchen waste disposal projects in an all-round way. by the end of this year, 700 tons of disposal capacity will be formed per day, reaching 80% of such waste production and 100% next year.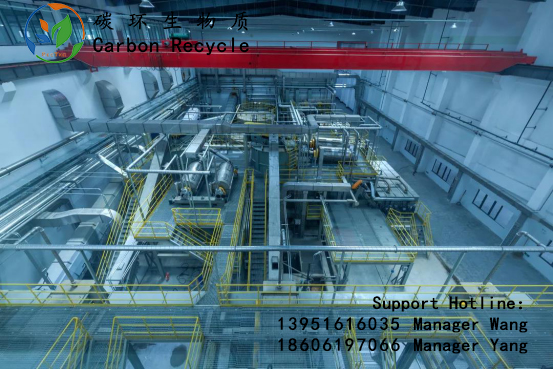 nanjing jiangbei waste comprehensive disposal center phase i project, which was undertaken by nanjing carbon recycle biomass technology co., ltd., has been put into trial operation recently (phase ii is under construction). the project covers an area of 135 mu , divided into two stages of implementation. at present, the completed stage can handle 100 tons per day of food waste and 200 tons per day of kitchen waste. after the first phase of the project has been put into operation, it is estimated that it can deal with 146,000 tons of catering waste, 73,000 tons of kitchen waste and 18,000 tons of waste gas and grease every year.
according to statistics, the daily production of kitchen waste in nanjing is about 750 tons. these catering garbage and kitchen waste are highly humid, perishable and extremely difficult to deal with. it is the key to realize the final closed-loop of garbage classification. with the increasing amount of garbage, the pressure of garbage treatment is gradually increasing.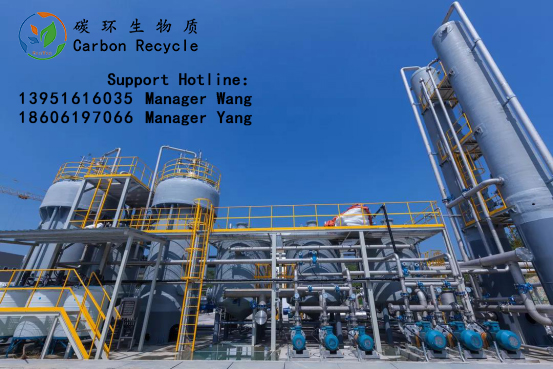 faced with such data and such challenges, every employee of nanjing carbon recycle biomass technology co., ltd. dares not relax, and link tightly the heart strings of every builder from design, production and construction. on the one hand, tight schedule, heavy task. on the other hand, the technology, equipment performance, installation, commissioning and operation are facing some relevant problems. through the builders of nanjing carbon recyle biomass worked hard day and night to overcome all kinds of challenges. they put the project into trial operation on schedule , won the praise of the owners.
after the project has been put into operation, the garbage collected has passed nine main technological systems: catering pretreatment system, kitchen waste pretreatment system, wet anaerobic fermentation system, dry anaerobic fermentation system, gas purification system, dewatering and drying system of biogas residue, sewage treatment system, deodorization system, biogas power generation and boiler system and so on. after sorting, anaerobic fermentation processing, kitchen waste becomes biogas for power generation, recyled water and biodiesel, which can be used in daily life, waste into treasure, and make nanjing citizens feel the benefits of resource reuse.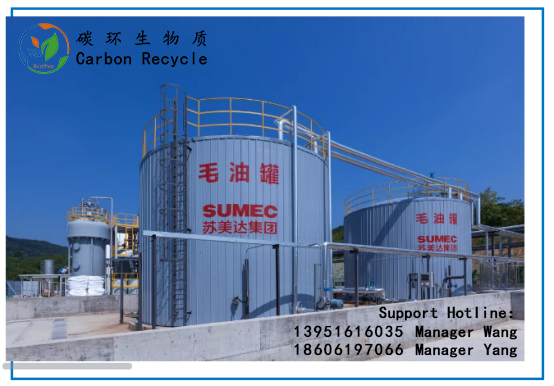 the successful operation and commissioning of jiangbei waste comprehensive disposal center shows the spirit of carbon recyle biomass staffs to strive for excellence "with science and technology as the driving force and quality as the survival", and also reflects that carbon recyle biomass is committed to building a national ecological civilization, green mountains, green waters, blue sea and blue sky, and contributes its own contribution.
the equipment of anaerobic biogas desulfurization, purification, catalytic combustion and resource utilization system produced by nanjing carbon recycle biomass technology co., ltd. will serve more kitchen waste projects.
nanjing refuels! carbon recycle team come on! green water and green hills are our home.