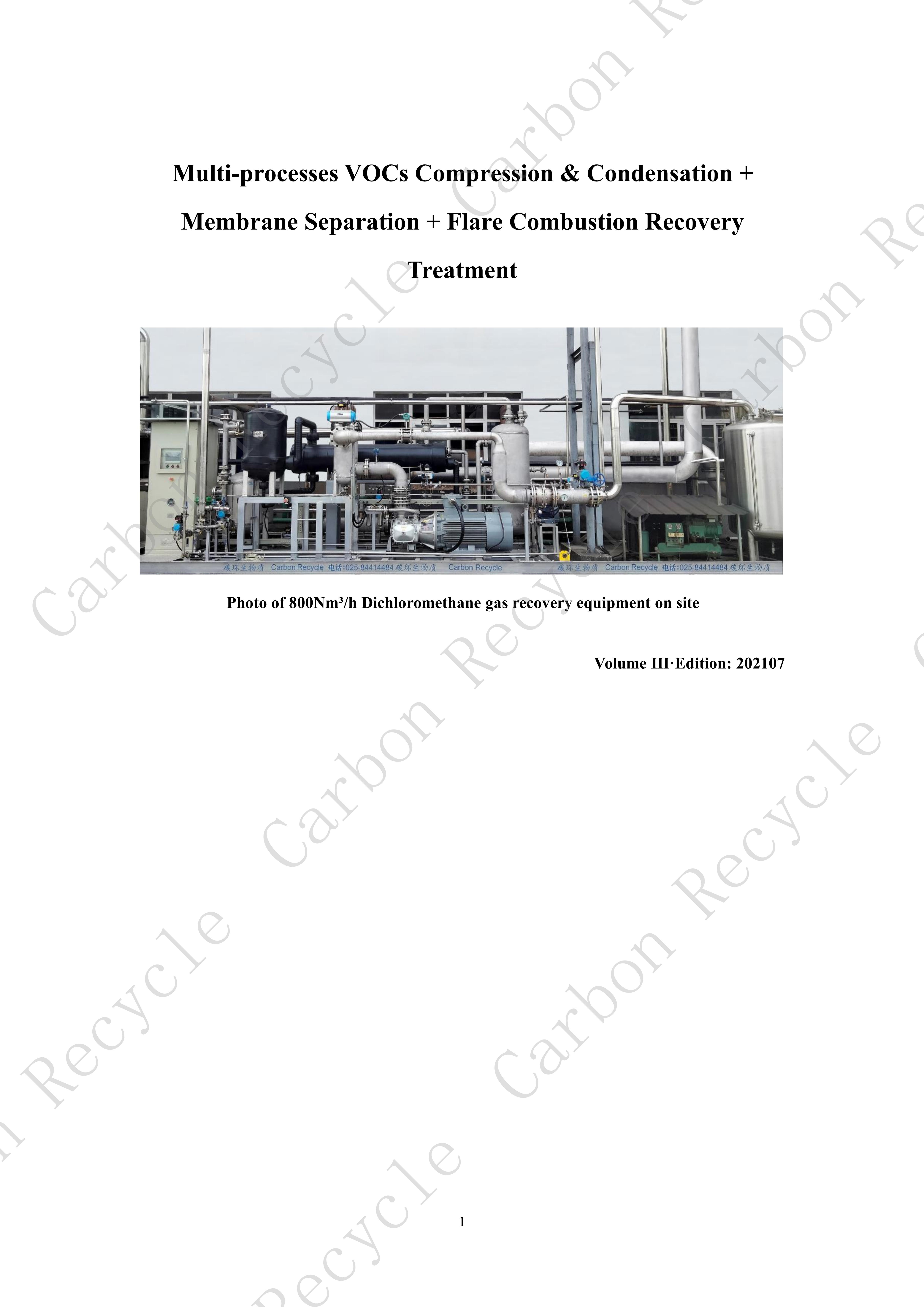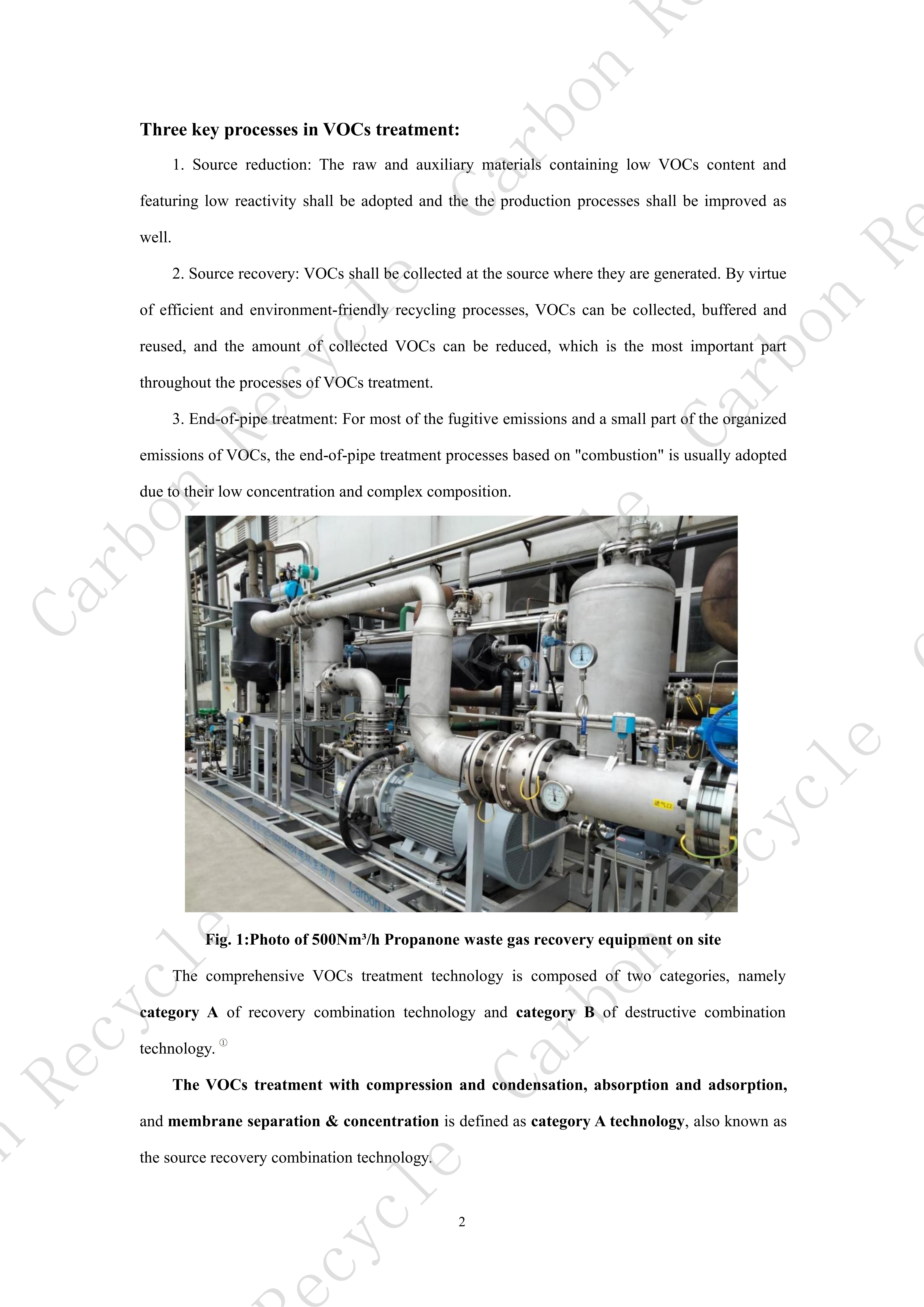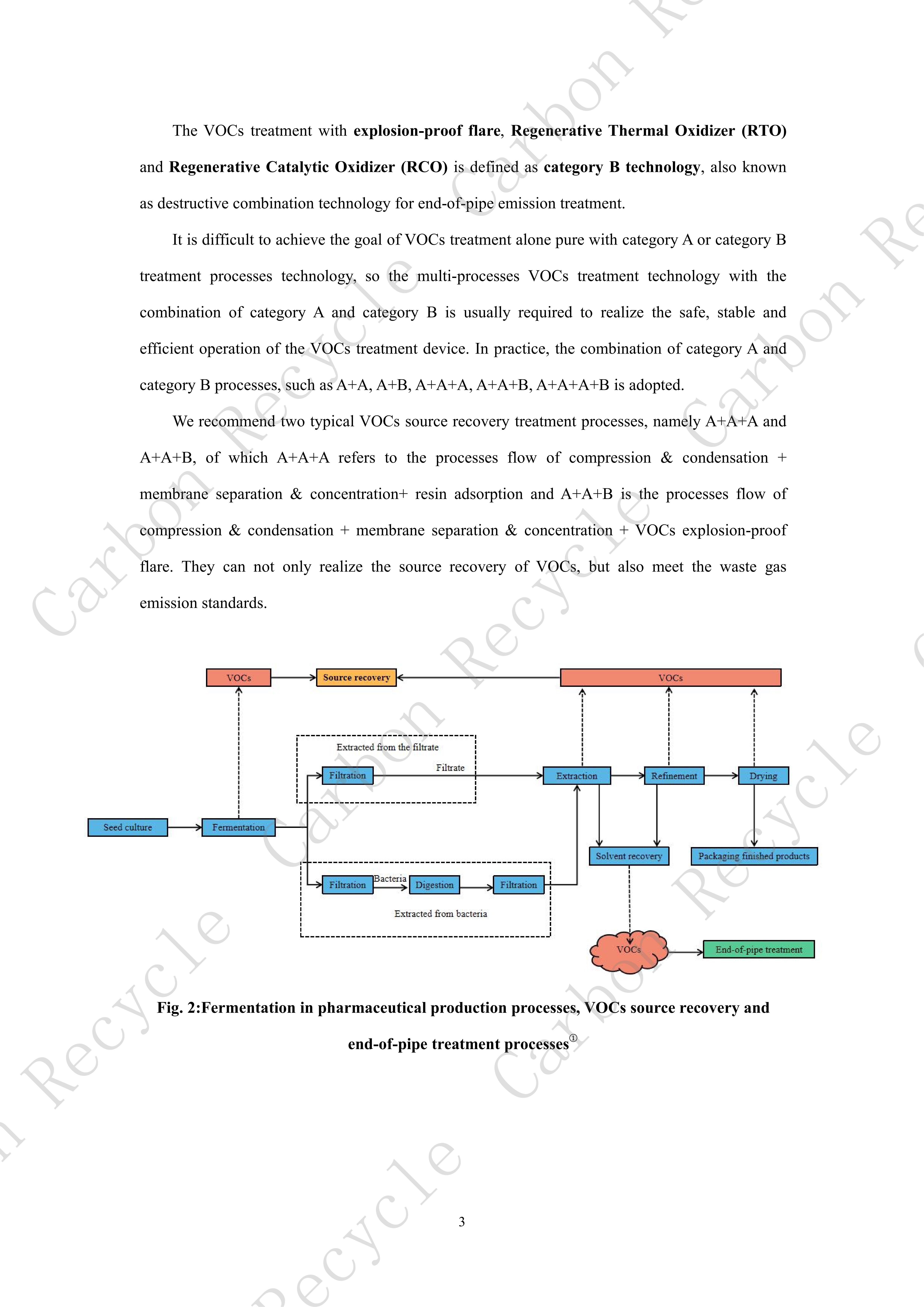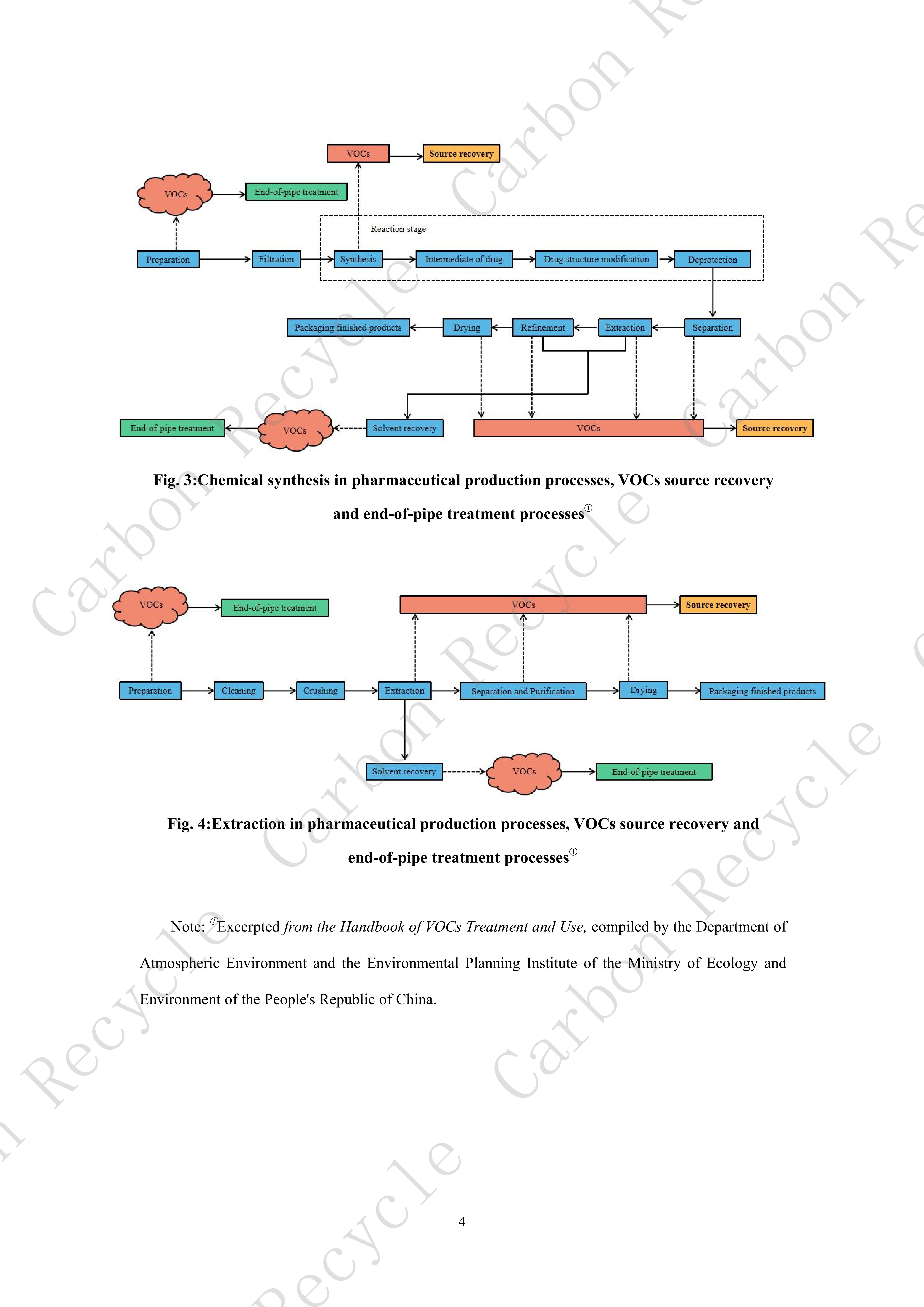 three key processes in vocs treatment:
1. source reduction: the raw and auxiliary materials containing low vocs content and featuring low reactivity shall be adopted and the the production processes shall be improved as well.
2. source recovery: vocs shall be collected at the source where they are generated. by virtue of efficient and environment-friendly recycling processes, vocs can be collected, buffered and reused, and the amount of collected vocs can be reduced, which is the most important part throughout the processes of vocs treatment.
3. end-of-pipe treatment: for most of the fugitive emissions and a small part of the organized emissions of vocs, the end-of-pipe treatment processes based on "combustion" is usually adopted due to their low concentration and complex composition.